Exposure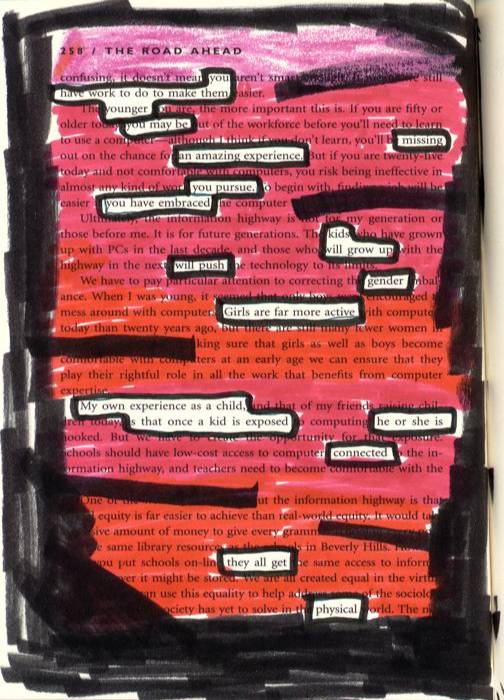 You have work to do to make them younger.
You may be missing an amazing experience.
You pursue. You have embraced.

Kids will grow up...
Will push gender...

Girls are far more active.

My own experience as a child is that once a kid
is exposed, he or she is connected.

They all get physical.

---


Anonymous, 1996
Mixed media: marker and crayon on printed page.
23cm x 15.4cm